Are you ready to turn your backyard into a toddler's dream playground?
Do you want to encourage your little ones to learn, explore, and have endless fun outdoors?
Look no further! Just like you, we know the incredible impact that outdoor play can have on a child's development and well-being.
That's why we've decided to take the guesswork out of choosing the perfect outdoor toys for your toddler.
In this blog post, we will guide you through the best outdoor toys for toddlers that not only guarantee hours of enjoyment and excitement but also contribute to their growth, learning, and social skills.
So, let's dive in and discover the must-have toys that will transform your yard into an exciting adventure land for your tiny explorer.
Importance Of Outdoor Play For Toddlers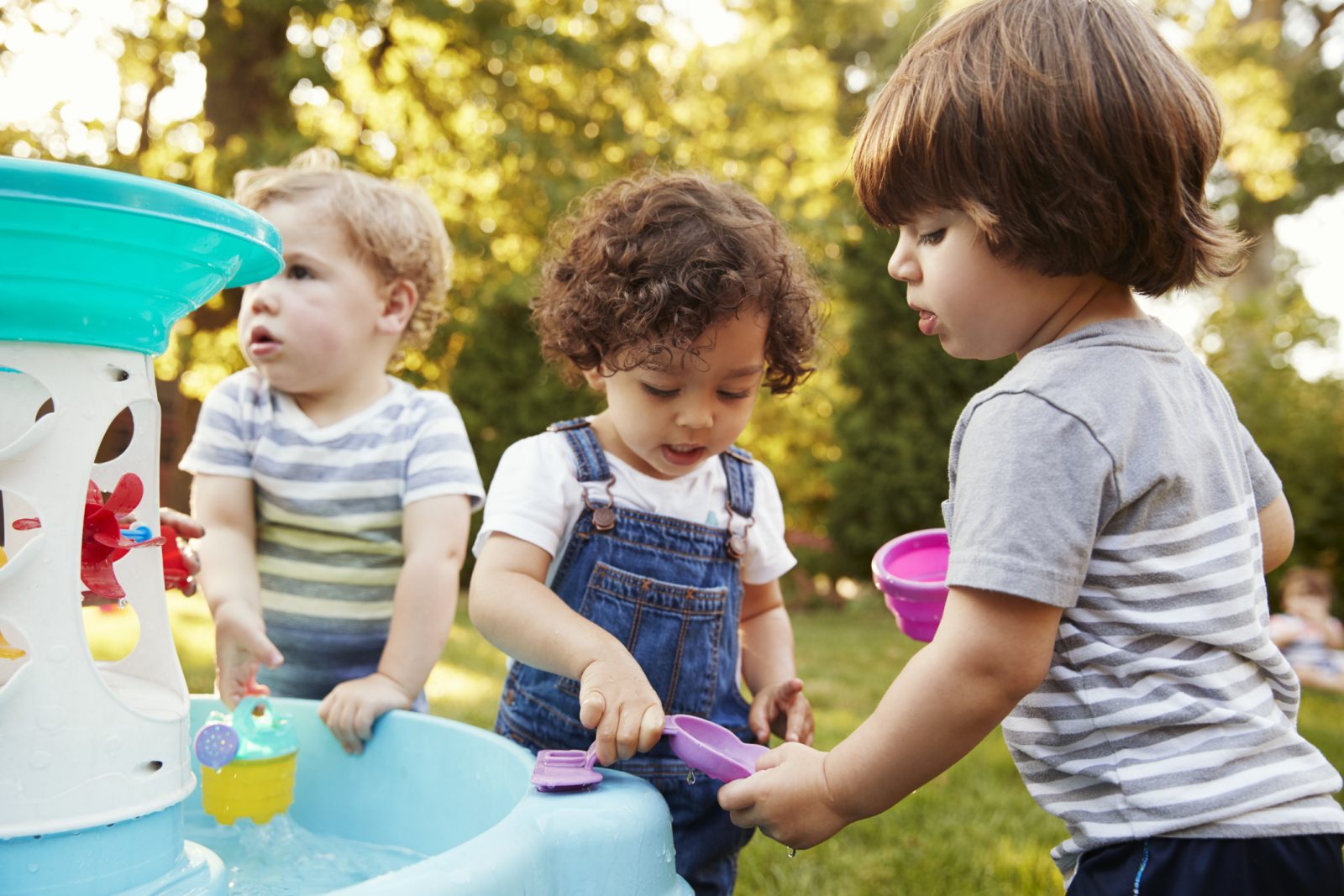 Outdoor play is crucial for toddlers' growth and development. Engaging in physical activities helps improve their motor, cognitive, and social skills while enjoying the fresh air.
With a variety of outdoor toys available, toddlers learn valuable lessons about teamwork, sharing, and communication while having fun.
Outdoor play also helps them develop a sense of curiosity and adventure, which further enhances their problem-solving abilities.
In turn, this boosts their confidence and independence, paving the way to becoming well-rounded individuals.
So encourage outdoor playtime to provide the best learning opportunities for your little ones.
Safety Considerations For Outdoor Toys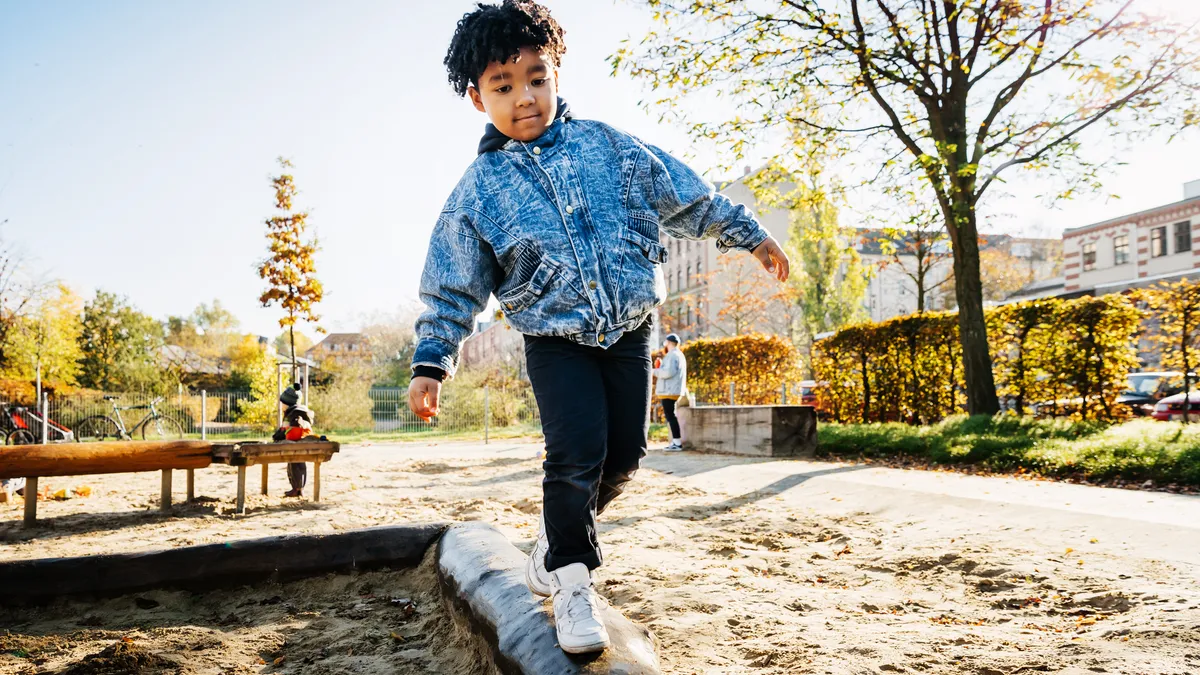 Choosing the right outdoor toys for toddlers requires careful consideration of their safety and developmental needs. It is essential to select toys that are sturdy and stable, especially for items intended for climbing or leaning on.
Opt for toys made from heavy-duty materials that can withstand rough play and are designed with the child's age and ability in mind.
In addition to physical sturdiness, make sure the toys promote active, imaginative, and social play. Encourage toddlers to engage in pretend play with toys that mimic adult items, such as gardening sets and toy vehicles.
Always supervise your child's outdoor playtime to ensure their safety as they explore the world and develop new skills.
Characteristics Of The Best Outdoor Toys For Toddlers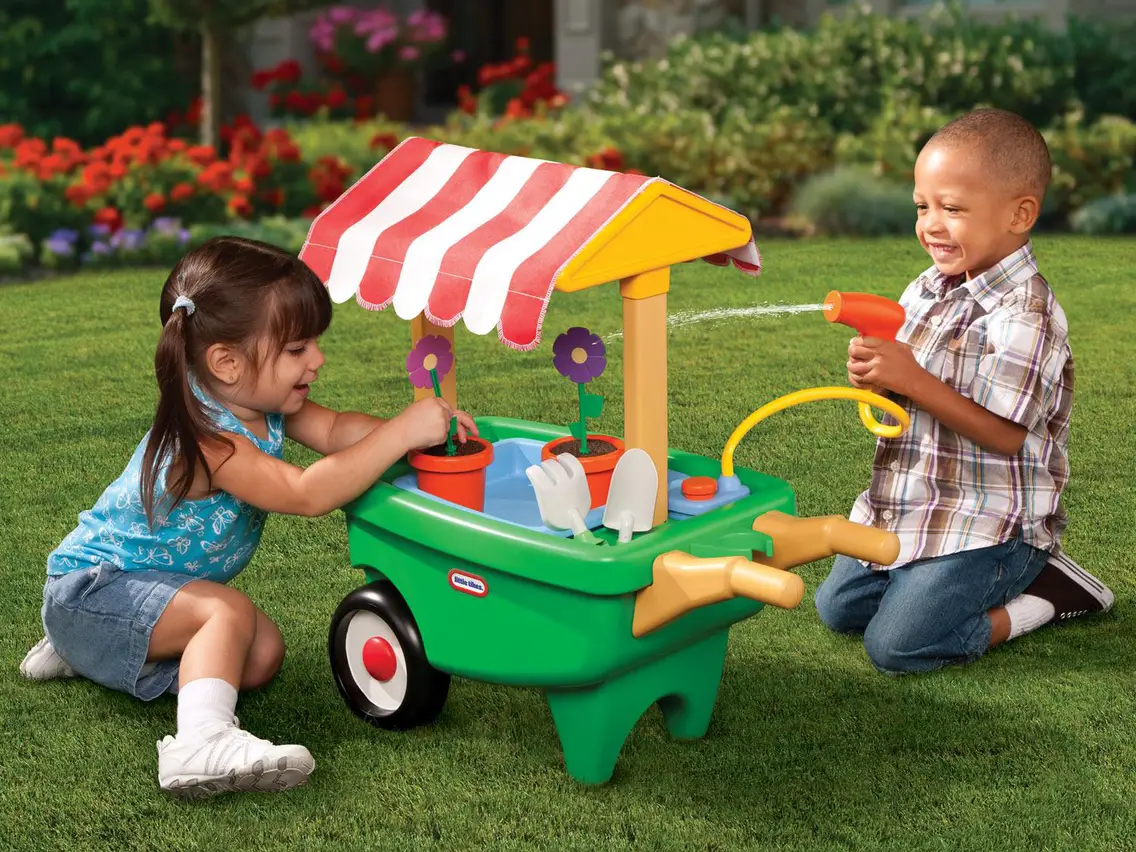 Outdoor toys for toddlers must be safe, engaging, and promote healthy development. A well-designed outdoor toy should be made of sturdy materials that can withstand the wear and tear of rough play. Encouraging active play is a key characteristic, as it fosters their physical and cognitive development. With vibrant colors, fun sounds, and moving parts, these toys can captivate a young child's attention for extended periods of time.
One important aspect of outdoor toys is their ability to support imaginative and pretend play. Toddlers start to imitate the activities they observe around them, so toys that mimic real-life items, such as gardening sets and cars, can be particularly appealing.
Open-ended play options, like sandboxes and water tables, allow children to explore and experiment with their surroundings, boosting their creativity and problem-solving skills.
In addition to providing entertainment and learning opportunities, outdoor toys must be age-appropriate and accessible to little hands. Smaller toys that are easy for toddlers to grasp and maneuver are ideal.
Additionally, adjustable height options for toys like basketball hoops and swings cater to their constantly growing bodies.
Most importantly, outdoor toys for toddlers should create memorable experiences for both children and their families while they spend quality time together outdoors.
Best Outdoor Toys For Toddlers Who Like To Dig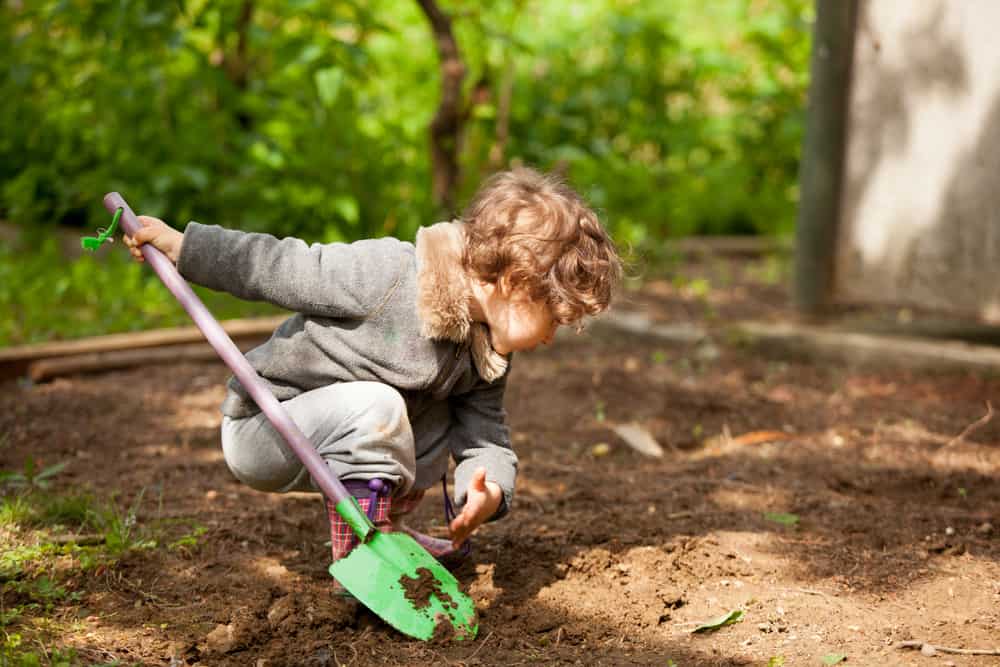 Toddlers who love to dig will have a blast with these outdoor toys designed to encourage their passion.
The Step2 Sandbox Digger is a perfect choice, allowing them to scoop, dig, and dump sand or dirt with ease. Made from durable materials, it'll last for years of imaginative play.
For lovers of construction vehicles, the Little Tikes Dirt Diggers are thrilling toys. These toy trucks come equipped with large scoops for digging, making them suitable companions for sandbox play or digging in the dirt.
Finally, introduce your little one to gardening with the Grown-Up Kid's Garden Tool Set. This set includes a rake, shovel, and hoe, all designed for little hands.
Encouraging active play and an early appreciation for nature, these toys are must-haves for nature-loving toddlers.
Best Active Outdoor Toys For Toddlers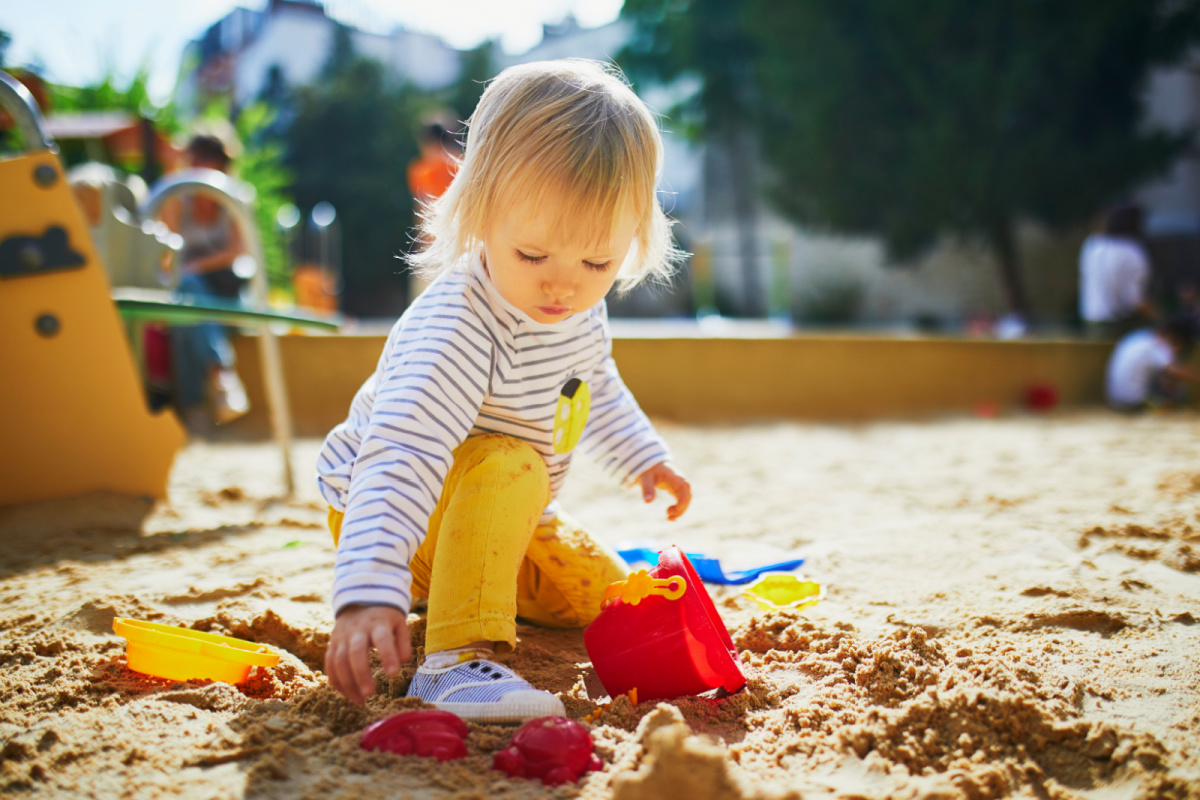 Toddlers love to explore and play outdoors, making it essential to invest in safe and engaging outdoor toys that encourage physical and mental growth. Here are some of the best active outdoor toys for toddlers that will keep them entertained and happy:
1. Little Tikes First Slide: A sturdy and compact slide perfect for toddlers to enjoy in their backyard A great introduction to exerting energy and developing gross motor skills
2. Step 2: Waterfall Discovery Wall: This creative water toy will provide hours of sensory play, ideal for those hot summer days.
3. Strider Balance Bike: A fantastic way for little ones to learn balance and coordination before transitioning to a pedal bike
4. Step 2: Play Ball Fun Climber: Combining a climber, slide, and ball pit, this toy offers multiple ways to play and engage.
5. Little Tikes 2-in-1 Snug 'n Secure Swing: This swing keeps your child safe while providing endless fun in the fresh air.
6. Little Tikes Easy Score Basketball Set: Even young toddlers can practice their shooting skills with this adjustable-height basketball set.
7. Foldable Pop-Up Soccer Goals: Lightweight and portable, these soccer goals enable toddlers to enjoy an exciting game of soccer with the family.
8. Kiddie Pool: A classic summer addition, a kiddie pool provides a cool spot for water play and splashing around.
9. Obstacle Course: Creating a backyard obstacle course with items like hula hoops, cones, and tunnels encourages problem-solving, imagination, and physical activity.
10. Themed Balls: Engage toddlers with fun and unique balls, such as a world globe ball or an animal-patterned ball, ideal for throwing, kicking, and learning.
Best Water Outdoor Toys For Toddlers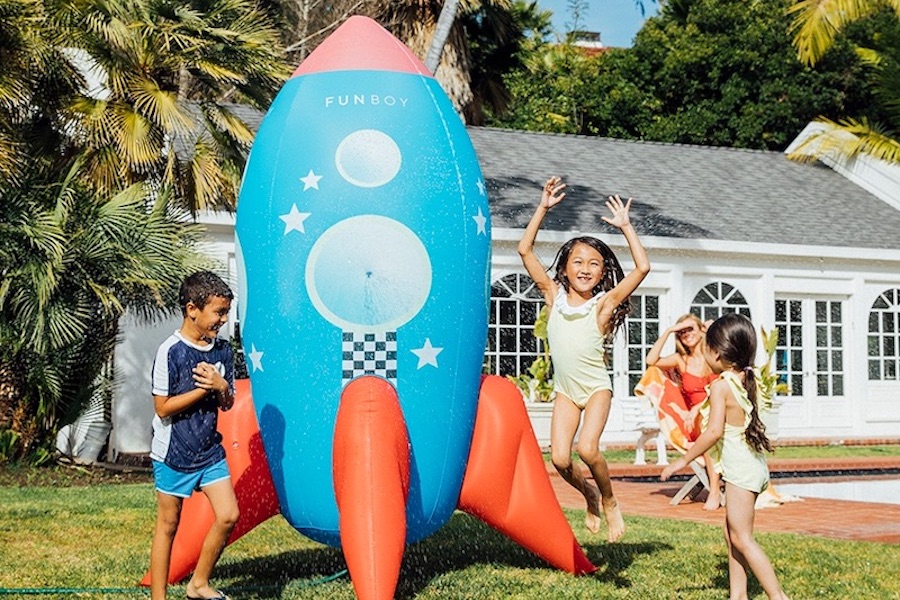 Introducing Water Fun for Little Ones
Turn your backyard into a toddler's water wonderland with the best outdoor water toys in 2023. These toys promote not only fun but also learning and development for your little ones. Let's explore some options that are safe, age-appropriate, engaging, and, most importantly, entertaining.
Splash Pads for Educational Play
Consider investing in a sprinkler splash pad designed specifically for young children. These pads require minimal setup and connect directly to your water hose.
Choose from various designs that promote learning, such as an alphabet mat or a world map mat. Children can experiment and engage in interactive water play while learning new things at the same time.
Water Tables for Imaginative Adventures
Water tables are a fantastic option for encouraging imaginative play and keeping toddlers engaged for hours. These sets often include multiple accessories, such as water maze pieces, and can also accommodate sand for added fun.
Look for options such as dinosaur-themed tables or ones that emphasize early STEM learning concepts.
Slip and Slides for Classic Fun
For some good old-fashioned summer fun, introduce your child to the joys of a slip and slide. These timeless toys offer hours of entertainment as children run and slide through the water, helping them develop physical skills and coordination in the process.
Firefighter Roleplay Set for Aspiring Little Heroes
Spark your child's imagination and encourage role play with a firefighter hat and water hose set. This engaging toy allows toddlers to pretend they are saving the day while getting all the fun and excitement of water play.
Inflatable Play Centers for Endless Entertainment
Keep your little ones entertained all summer with an inflatable play center. These centers come in fun designs, such as dinosaurs or rainbows, and often include features like water slides and sprayers.
Invest in one of these for a cost-effective backyard waterpark experience that your toddler will never forget.
In conclusion, water play is not only enjoyable for toddlers but can also be an educational and developmental experience.
By selecting the right outdoor water toys, you can keep your little one entertained, engaged, and learning all summer.
Diy Backyard Toys For Toddlers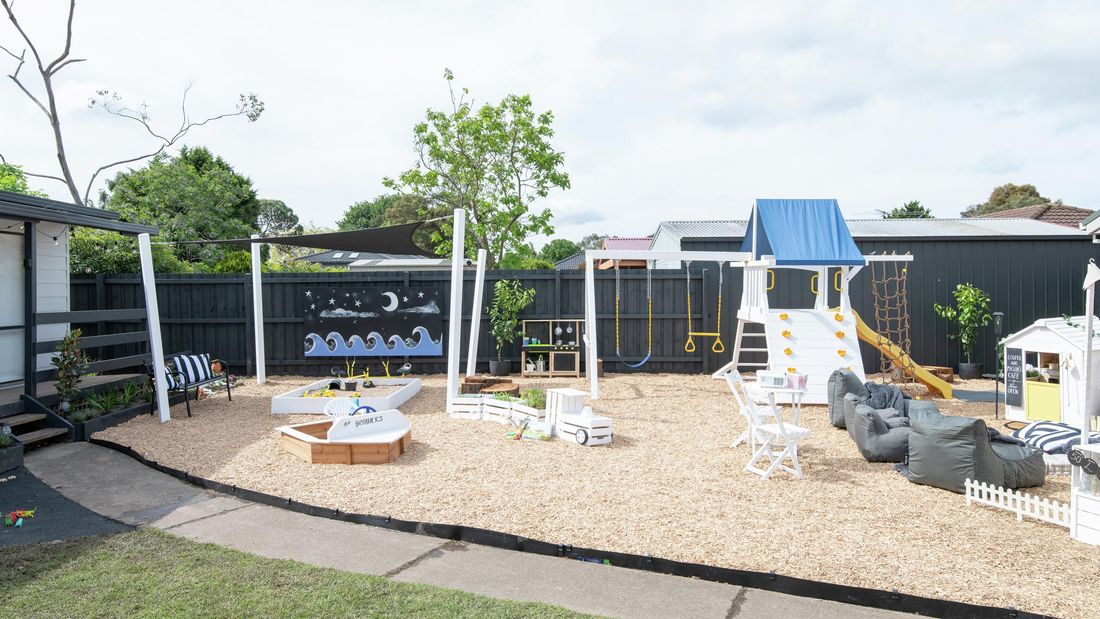 Encouraging outdoor play is essential for toddlers, as it enhances their physical and cognitive development while having fun.
One way to do this is by creating DIY backyard toys designed specifically for their age group.
With just a few materials and a bit of creativity, parents can transform their backyard into a safe and engaging play space.
For instance, building a small rock climbing wall or a simple rope ladder can help toddlers develop their motor skills, balance, and coordination.
A sensory play table filled with sand or water is also an excellent addition, as it can ignite children's curiosity and keep them entertained for hours.
Moreover, creating obstacle courses or playhouses made from upcycled materials can foster imaginative play and social skills.
Perhaps the most important aspect of DIY backyard toys for toddlers is to ensure they are safe, age-appropriate, and sturdy.
With these elements in place, the backyard will become an ideal environment for toddlers to explore, learn, and enjoy.
Backyard Toys For Preschoolers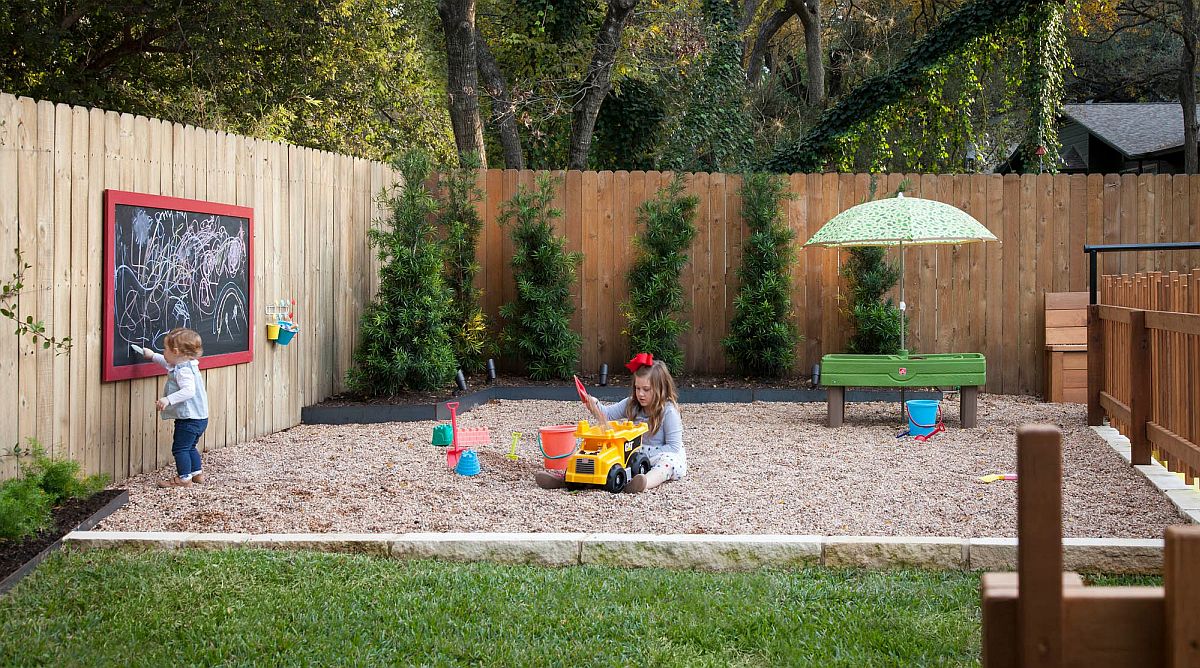 Introducing backyard toys for preschoolers is an excellent way to engage their growing minds and bodies. Providing them with a variety of age-appropriate playthings ensures both fun and is an essential part of their overall development.
One of the most popular options for outdoor fun is a sandbox. A sturdy, heavy-duty plastic sandbox with a lid, like the Little Tikes turtle sandbox, not only brings the beach to your backyard but also keeps moisture and insects out.
Additionally, consider a set of small pouring buckets, such as the Skip Hop Zoo Stack and Pour buckets, which are easy for little hands to grip and use for various activities like sprinkling sand, dirt, or even water.
Incorporating pretend play into outdoor activities is another fantastic route, as it encourages creativity and role-playing.
Some delightful choices include playsets that mimic grown-up activities, such as gardening sets, toy cars, or even an ice cream stand with the Melissa Doug Sunny Patch Speck Seahorse Sand Ice Cream Play Set.
Active play can also be promoted with backyard toys like swings, slides, and small basketball hoops designed for toddler heightall perfect ways for young children to burn off energy while enjoying the great outdoors.
These outdoor toys, combined with adult supervision and a child's vivid imagination, can help turn any backyard into an enchanting playground for endless hours of fun and exploration.
Benefits Of Outdoor Play For Child Development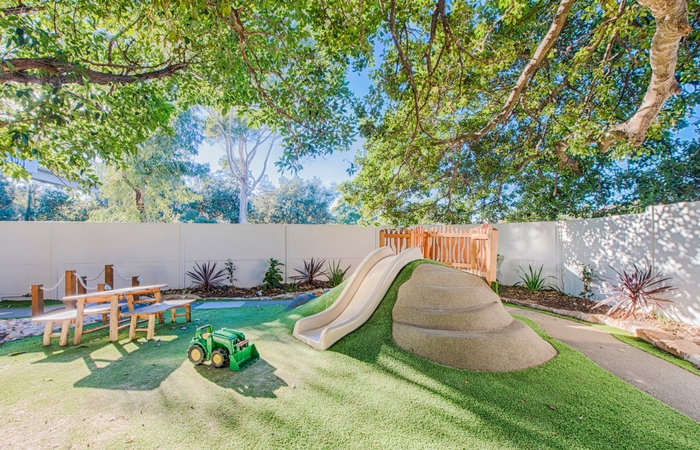 Outdoor play is essential for a child's overall development, as it promotes physical, emotional, and intellectual growth.
Playing outside allows children to develop physical skills such as agility, balance, and coordination while also helping them maintain a healthy lifestyle.
Furthermore, outdoor activities encourage children to explore their boundaries, which boosts their self-confidence and fosters independence.
Time spent outdoors has also been linked to improved mental health and well-being. In addition, exposure to sunlight in moderate amounts helps boost vitamin D levels.
Engaging in outdoor play enables children to learn about their surroundings, socialize with others, and participate in various fun activities.
Affordable And Fun Outdoor Toys For Toddlers And Preschoolers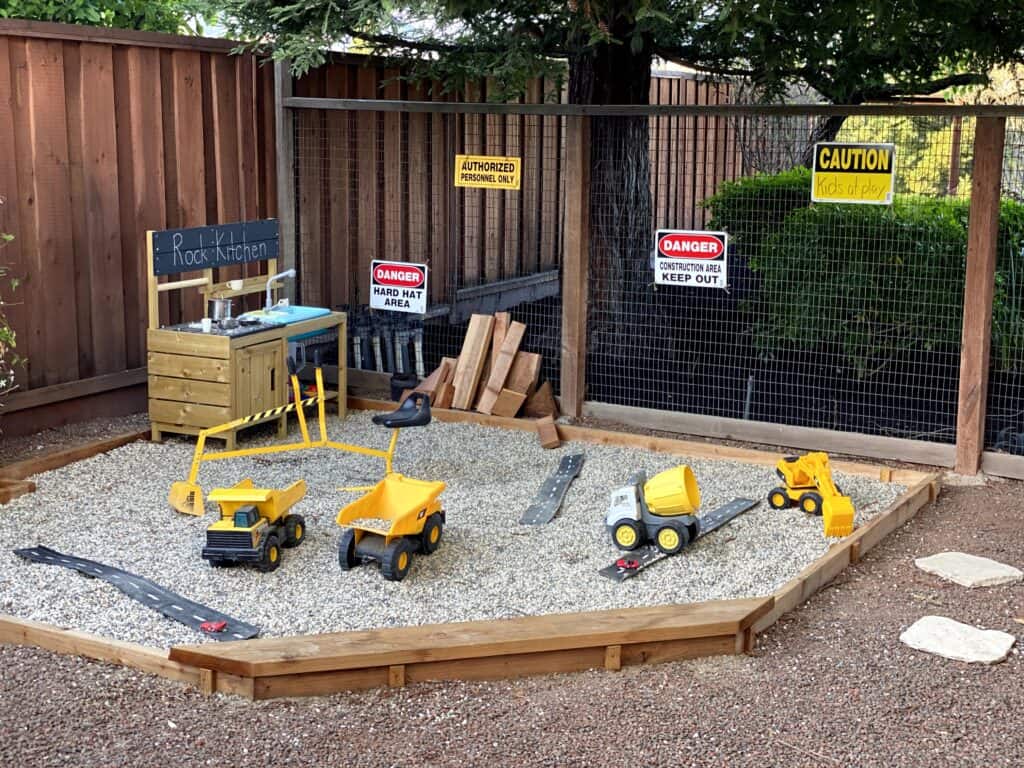 Outdoor play is essential for healthy development in toddlers and preschoolers. A variety of affordable, age-appropriate outdoor toys can spark their imagination and creativity.
Transform your backyard into a dream playground with classic and innovative outdoor toys for your little ones.
Investing in a water table is an excellent choice for toddlers who love water play. Water tables promote STEM learning by introducing early physics concepts and cause and effect.
They also encourage social skills as children play together, making them a valuable addition to any outdoor play area.
Parents seeking active play options will be pleased with sandbox diggers and basketball sets designed for small children.
Sandbox diggers help develop coordination and motor skills, while basketball sets promote physical health and encourage teamwork.
Adjustable t-ball sets are a fantastic choice, as they grow with your child and can be shared among siblings with different skill levels.
Introducing your child to the wonders of gardening is both educational and entertaining with child-friendly garden tool sets.
These sets typically include a tote bag, rake, shovel, and spray bottle, providing your little one with countless hours of hands-on fun in the great outdoors.
Lastly, swings, slides, and climbing sets are classic backyard toys that will never go out of style.
Choose options that are versatile and robust, ensuring they continue to provide endless entertainment for your child as they grow and develop new physical and imaginative skills.