As parents, we strive to provide the best for our little ones at all times, including their playtime. Sensory play is an essential aspect of a child's development, helping them to explore their senses and engage in meaningful play.
The right sensory toy can make all the difference, capturing and holding your child's attention for hours on end. So, which are the best sensory toys for toddlers, you may ask?
Join me as we explore some of the top sensory toys on the market, guaranteed to provide your little one with hours of fun and learning.
Sensory Toys: Developmentally Appropriate Choices for Babies and Toddlers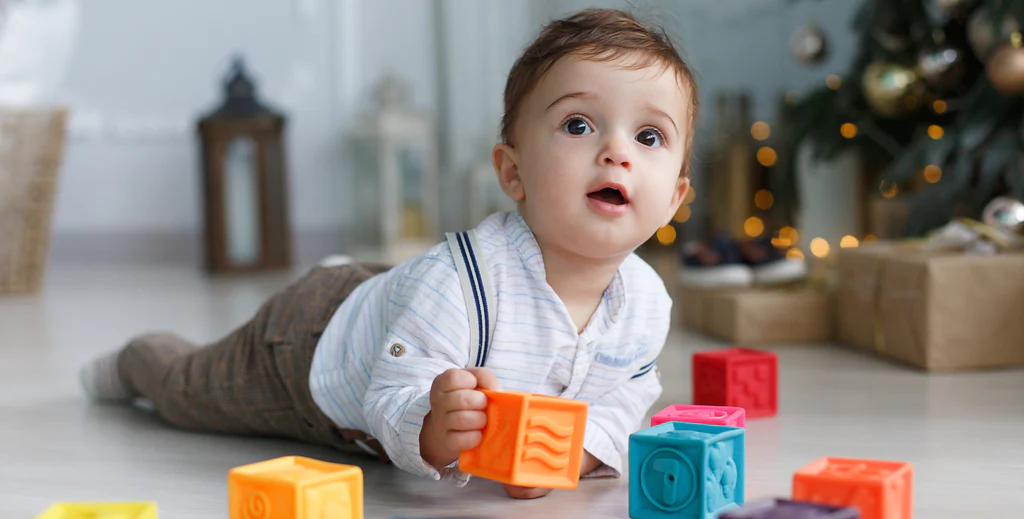 Sensory toys are an excellent way to enhance babies' and toddlers' developmental progress. These toys can help stimulate their senses, creativity, and awareness of their surroundings, which is why parents should provide their children with developmentally appropriate toys. These toys come in various forms, including visual, auditory, tactile, and olfactory sensory experiences.
It is crucial to choose the right toys for each age group. For babies, parents should select soft and squishy options that are easy to grip and explore. Toys with hard surfaces must be avoided during the first several months of life. Additionally, it is essential to avoid toys with small parts or messy substances.
For toddlers, stacking rings and blocks, playdough, and sensory tables are great options. These toys encourage imaginative play, cognitive development, and motor skills.
Parents must choose toys that match their child's developmental progress and follow the recommended age range by the manufacturer. It is possible to find sensory toys at reasonable prices, making them an affordable way to develop children's mental and physical abilities.
Stimulate Your Toddler's Senses with These Popular Sensory Toys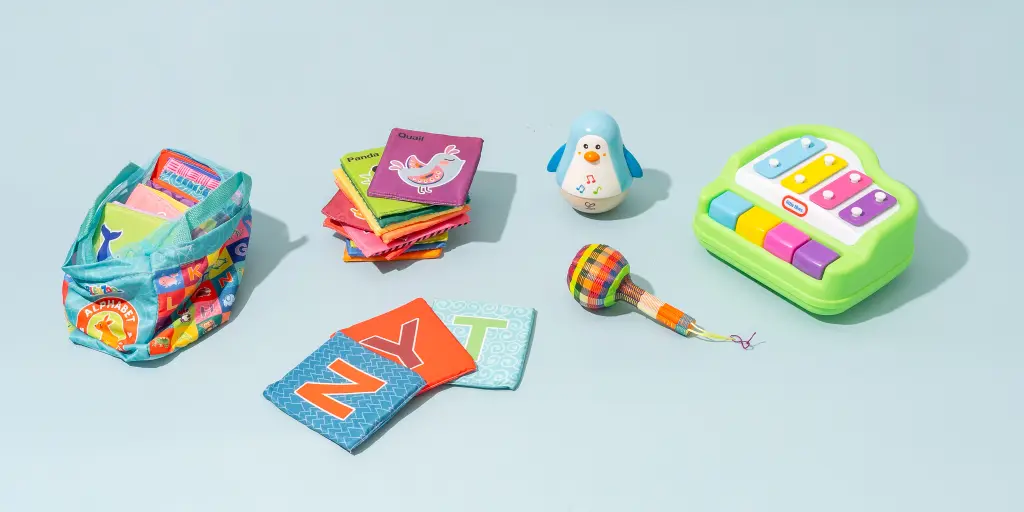 Toddlerhood is an essential phase in a child's life that must be given proper attention. One way to nurture a child's sensory abilities is through sensory toys.
These toys come in different shapes, textures, colors, and sizes to stimulate the baby's five senses: taste, touch, smell, sight, and hearing.
Sensory toys are not only enjoyable but can also benefit children with special needs such as autism, cerebral palsy, developmental delays, or intellectual disabilities.
To help parents select the best sensory toys, we have compiled a list of the 15 most popular sensory toys in 2023 based on customer reviews.
Among them is the Hedgehog Spike Toy, with colorful peg-shaped pieces that stimulate color recognition and sorting skills.
The Baby Musical Doodle Board is another popular toy that promotes auditory development and concentration. Also, the Fisher-Price Cube, with unique activities on all six sides, is one of the best toys for toddlers as it stimulates multiple senses.
For toddlers aged 1-2 years old, there are also the Learning Resources Spike the Fine Motor Hedgehog and the Oball Shaker, which are some of the top-rated toys.
Meanwhile, toddlers aged 2-3 can enjoy toys like the Kinetic Sand Set and the VTech KidiBeats Drum Set.
The Bath Time Bubble Maker and the Sassy Wonder Wheel are among the favorite toys for toddlers aged 34.
Sensory toys are not just for entertainment but also for developmental purposes. They help stimulate a child's senses and aid in achieving developmental milestones. With the above list of popular sensory toys for toddlers, parents can pick a toy that best suits their child's needs and interests.
Sensory Playtime Fun: Best Toys for Newborns and Infants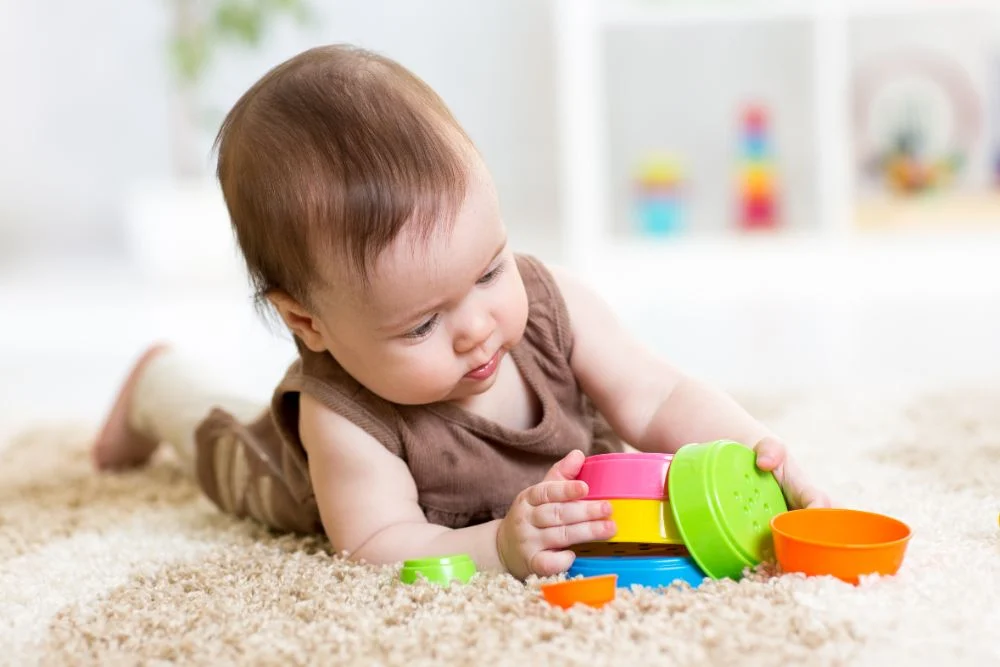 Sensory playtime is an essential part of a baby's growth. Thankfully, there are plenty of sensory toys available to engage their senses and support early learning. These toys can stimulate sight, sound, touch, smell, or taste, creating a fun and interactive experience for babies and toddlers.
To ensure safety, it is important to choose age-appropriate toys that are sturdy and larger than the child's mouth to prevent choking. Non-toxic materials are a must, especially for toys that they may chew on. It is always a good idea to do research and read reviews before making a purchase. Consult with a pediatrician or a specialist in assistive technologies to make informed decisions.
For newborns, the best sensory toys are those that engage their developing auditory and visual senses. High-contrast black-and-white objects and softly textured blocks are excellent choices. As babies grow, they can graduate to soft toys, rattles, crinkle books, and stackable toys.
Sensory toys can benefit children of all ages and abilities, but they can be particularly helpful for those with sensory processing issues. When choosing toys, consider engaging all the senses, as children learn differently.
Sensory toys offer great bonding opportunities for parents and caregivers while also teaching important early skills and providing endless hours of fun for little ones.
Sensory Toys For Special Needs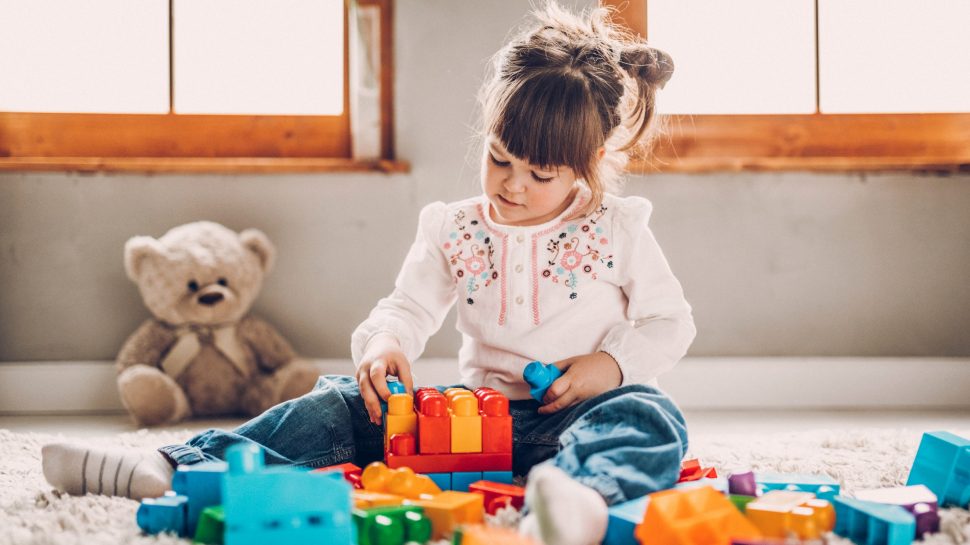 Sensory toys are an excellent way to help children with special needs. These toys promote sensory exploration, stimulate their senses, and can help improve hand-eye coordination and fine motor skills.
One of the most popular sensory toys for toddlers is the fidget toy. Fidget toys help improve concentration and can be very calming. These toys come in a variety of shapes, textures, and colors, making them perfect for little fingers to explore.
Another great option is the sensory ball. These balls come in different sizes and textures, providing tactile stimulation and helping to develop gross motor skills. They can also be used for games such as throwing and catching, promoting hand-eye coordination.
Sensory toys that feature music or sound effects can also be very beneficial. Toys such as musical instruments, animal sound toys, and interactive books can help stimulate the auditory senses and promote language development.
Finally, tactile toys such as play dough, kinetic sand, and squishy toys can provide hours of fun and sensory stimulation. These toys can help children develop their fine motor skills and can also be very relaxing.
Sensory toys are an excellent way to support a child with special needs. With so many options available, it's easy to find toys that are both engaging and beneficial for your little one's development.
Sensory Bins: Affordable and Engaging Sensory Toy for Toddlers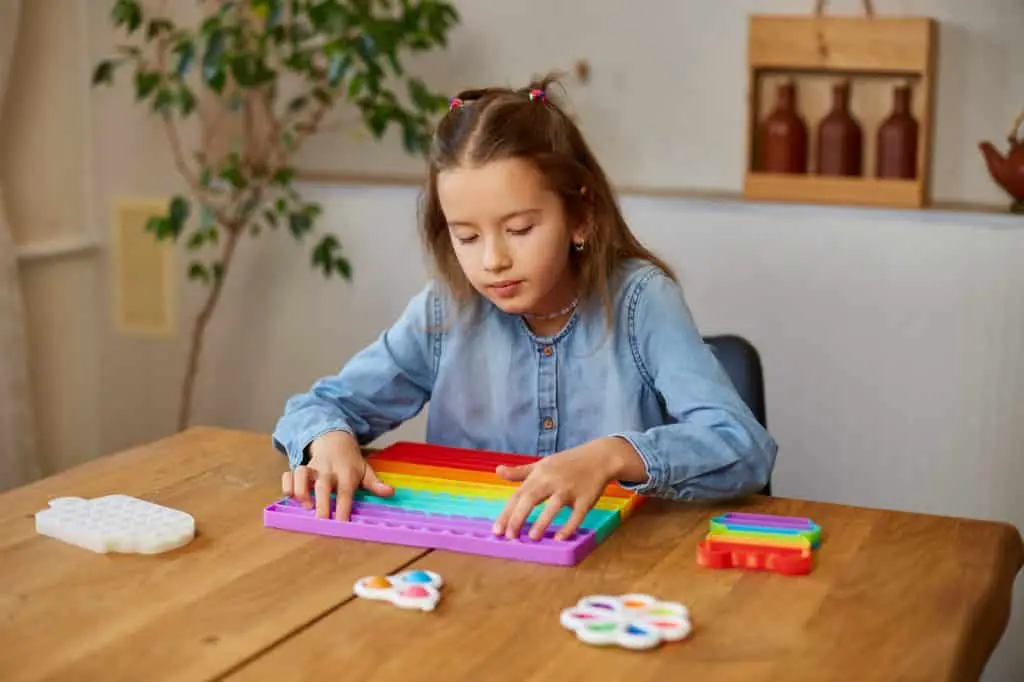 Sensory bins are an affordable and engaging sensory toy that can benefit toddlers in various ways.
These toys encourage kids to use their senses while playing, allowing them to explore and learn through their senses of sight, touch, sound, and even smell. It's a great way to boost their cognitive and fine motor skills since they manipulate different textures, shapes, and colors.
Sensory bins can also help improve their attention, turn-taking skills, and self-regulation, making them an excellent activity for kids who struggle with managing their emotions and behavior.
What's great about these toys is that they are easy to change up depending on your child's interests and unique personality. Sensory bins come in various fillers, from water and sand to dry rice or beans, and even tactile balls or pasta shells that are safe for babies.
As a parent, playing along with your child is also encouraged, making it a fun bonding activity for both of you.
Safe, Non-Toxic, and Age-Appropriate: Guidelines for Choosing the Best Sensory Toys for Toddlers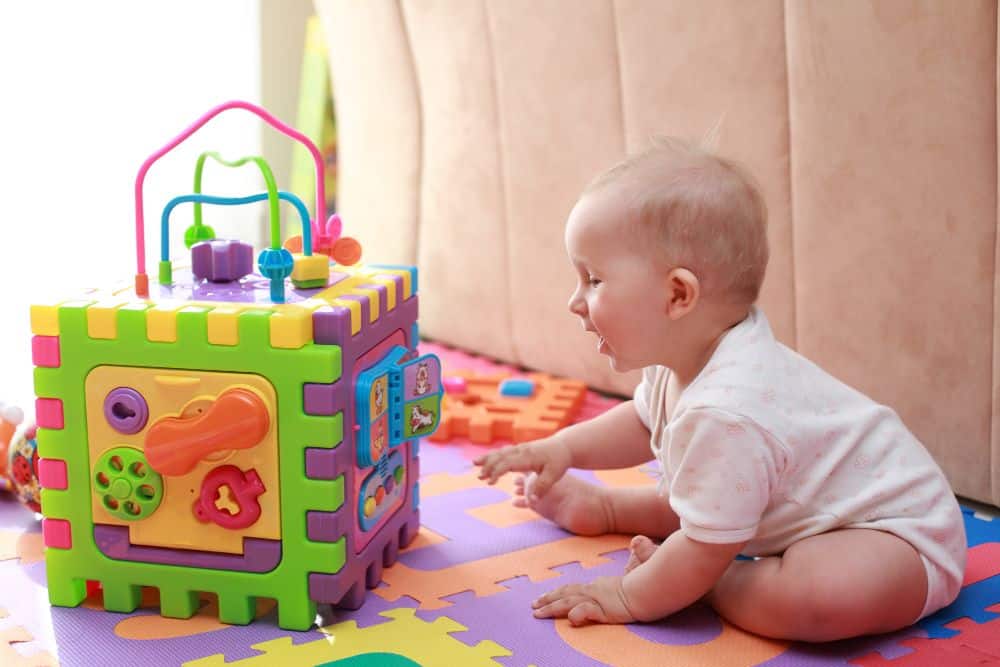 When it comes to choosing the best sensory toys for toddlers, safety is always a top priority. Parents should look for toys that are made with non-toxic materials and pass safety standards set by organizations such as the Consumer Product Safety Commission.
It's also important to choose toys that are age-appropriate, as some toys may have small parts that can pose a choking hazard to young children.
Parents should follow the manufacturer's recommended age range for each toy to ensure it's safe for their child to use.
Aside from safety, parents should also consider the developmental benefits of sensory toys when choosing the best ones for their toddlers.
Sensory toys can help stimulate their senses, improve hand-eye coordination, encourage exploration, and promote cognitive development.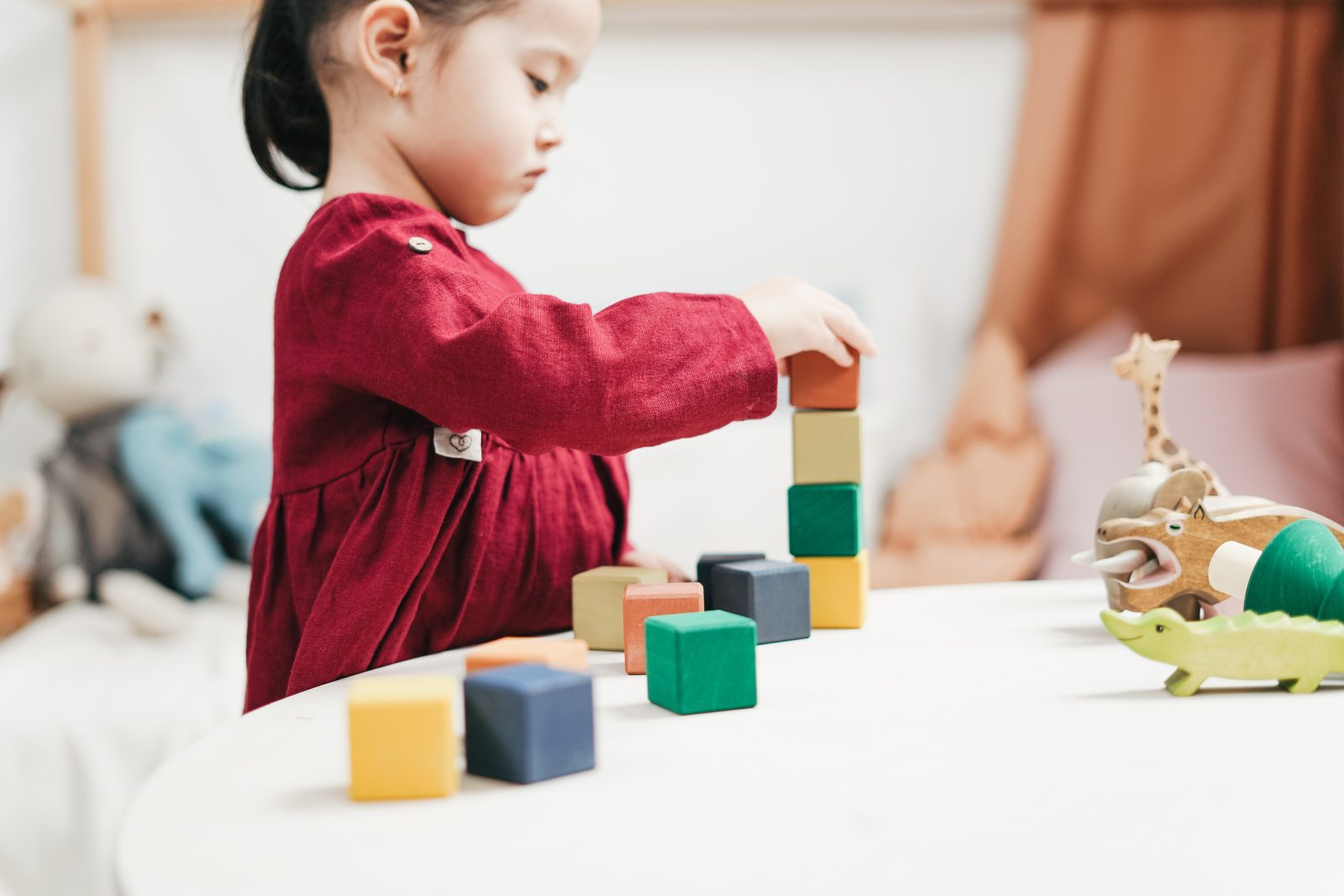 Parents can choose toys that stimulate their child's different senses, such as toys with different textures, colors, and sounds, to help them learn and grow while having fun.
To get the most out of sensory toys, it's important for parents to supervise their children when playing and teach them how to use the toys properly.
Parents should also rotate toys regularly to keep their children engaged and introduce new ones as they grow and develop. With these guidelines in mind, parents can choose the best sensory toys for their toddlers that are safe, non-toxic, age-appropriate, and beneficial for their development.